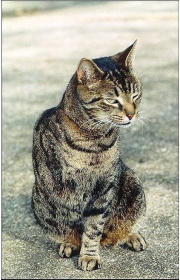 In memory of Tripod, our three
legged friend who adopted us and looked after
our back yard. We miss him a lot and
remember him fondly. Run like the wind buddy!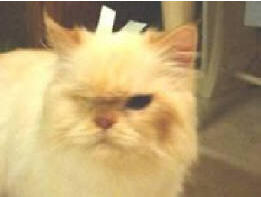 12/06 In memory of our beloved Boo Boo. Our darling little one-eyed
boy, we are grateful that you spent your last year with us. Thank you
for teaching us the meaning of feline love, which opened our hearts
to adopting your buddies Buffy Mac and Sasha. We love you and will
miss you forever. The McCamey family.... Marjorie, Natasha and Igor.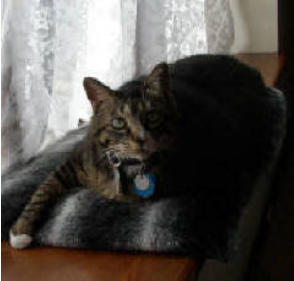 In Loving Memory Of Murphy.
Your Life was too short, but thank you
You kept me sane in Korea. I miss you!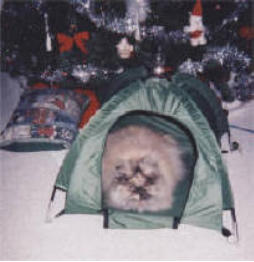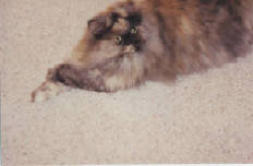 In honor and memory of our sweet and very
much missed little persian girl 'Shermie' who
died last spring of feline oral squamous cell
carcinoma (September 8, 1996 - May 24, 2007
In memory of Simba...You came
into my life as quickly as you left but I'm
so glad I had 7 wonderful years with you.
You were an amazing cat and more of a
treasure than I could have ever imagined!
Sydney, your adopted sister/mom, and I
miss you terribly but know you are in
wonderful hands! We love you so very
much and will remember you always -
Patty & Sydney
For a minimum $10 donation we would be
pleased to honor your loved one with a
permanent memorial on our Rainbow
Bridge Memorial page
If you would like to make a donation
using your Visa or Mastercard, please click below.
The site is safe and secure and encryrted.